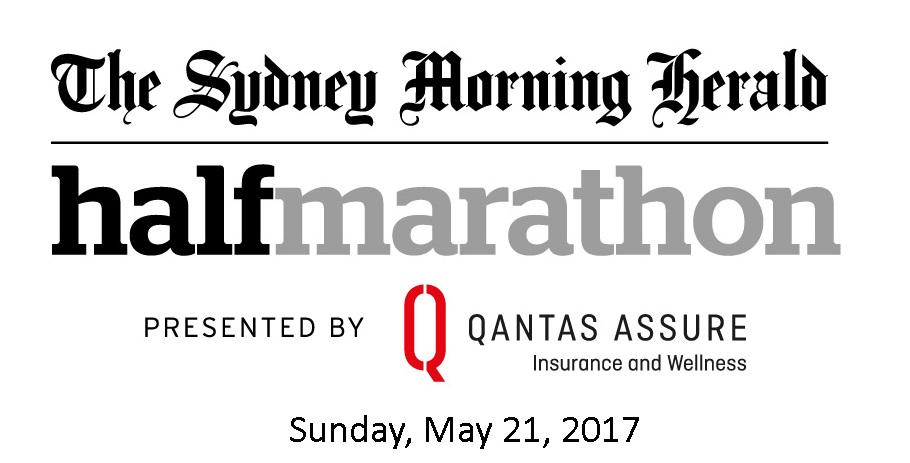 Cannot believe one year passed since I wrote this on SMH half marathon 2016: Getting subconscious mind under control talking about mind challenges I went through last year. I had it better under controlled, while observing what I was missing to get better at running the race next time.
As the followers of my facebook page should know I was aiming to improve my PB at this half marathon race to be sub 90 min and here you go I just made it:
Official site 1:29:17
and my own tracking with Garmin 910xt
I was stuck at 94min time at this race for the past two years that I picked it up and to name what made the change since last year to this one I would say:
Better application of Pose running on uphills and downhills (technique)
Better plan/program to follow that did not wear me out prior to the race
These days my post-race favourite conversation is that my lower legs are not sore at all. The only sore parts are quads which either inevitably get sore or that is the room to improve for next year. Soreness is caused by intensive eccentric contractions. Absorbing shock with knees at landing time can cause this, mainly at downhills. My anecdote on soreness is if an eccentric contraction is immediately followed by a concentric one the soreness is likely to be severe. For instance if you toe-push off the ground after landing, your calf muscles get too sore. If you do not push off, they may not even get sore. The reason my quads are sore is vertical push – adjusting height – happens automatically and quads have an important role in doing so. Besides, running up hills take certainly needs gaining heights and this race course is known for being hilly.
When I finished the race I joined the stand of the charity organisation that I support at this race: Running for Premature Babies. They have been extremely successful at attracting runners to join their charity (this year they had 500 runners) and managed to raise more than $300,000. At the stand I met a runner whose PB was 83min made in 2016 however although he had done the same amount of training he ended up in 86min this year. He wondered why and the only thing I had to say was, well, sometimes it is not all about training.
Again talking about the usual missing part of most recreational runners' training program: techniques. Public understanding of running is not efficient for serious running. Here is where a particular way of running as a skill works much better than the second nature everyone knows about.
One funny thing happened after the race, I also wear a Garmin wearable, vivo smart, for heart rate and other activity tracking. I wore that during the race but when I got into the car to go back home it vibrated telling me "Move!". Funny, but not a good news for the manufacturer, huh?!
Insights to Share
Taking a look at my own tracking reveals an interesting insight that am going to share with you here.
Very high heart rate at the beginning
Some people run the first half of the race faster than the second one. I am one of them. Not saying this is the best way of running a race. Maybe I have to revise this strategy going forward, I do not know and I have not made my mind about it. I fell off almost one KM in the second half of the race but maybe I had saved a lot of seconds by running fast in the first part so I could rest a bit in the hardest part? Anyway, let's leave that for now. I should write something about it later once I have done my homework.
Running the first split of the course faster resulted in my heart rate to go higher than what I expected. It was surprising to see it reached 204 whereas my record of every Max heart rate test I had done before the race, or any hard speed training I had pushed myself in to my max effort, was that my Max HR is around 185 bpm. Going up by 19bpm only means I burned a lot of carbs during that part of the race which makes sense because I started feeling low energy from kilometer 10 where I started taking gels. That feeling low is due to low blood sugar that feeds the brain. Go find videos on Youtube of people who get dizzy from pushing too hard. Apparently it is a terrible thing because some say they really feel they were going to die!

Room for Improvement for 2018
Looking at my splits (per km) I fell off my goal pace at 7 splits, meaning if I can improve my hill running to maintain the same goal pace I should be able to shave another 2min off my PB.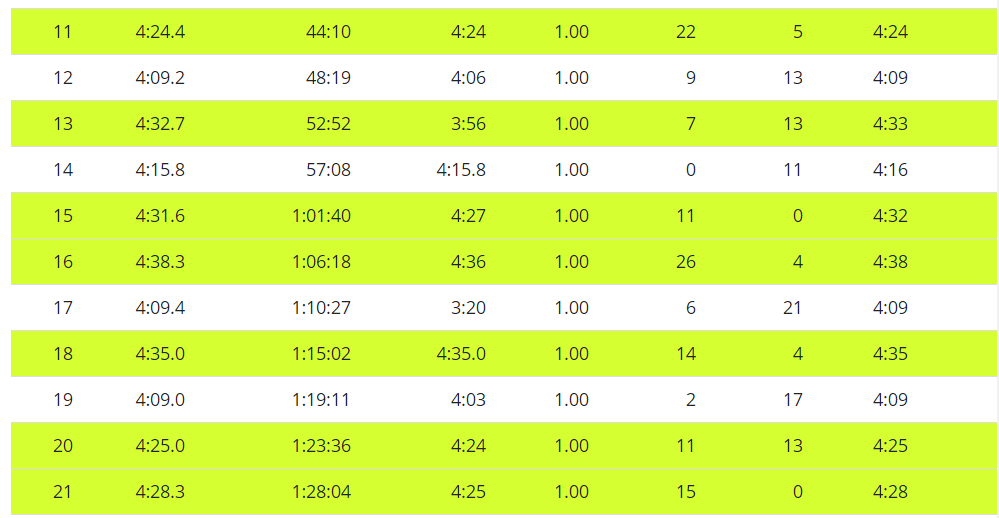 I ran in zone 4 most of the time
If my Max HR is 204, given my resting HR is 55, my HR zones are:
Zone 1: 129-144 (50%-60% Max HR)
Zone 2: 144-159 (60%-70% Max HR)
Zone 3: 159-174 (70%-80% Max HR)
Zone 4: 174-189 (80%-90% Max HR)
Zone 5: 189-204 (90%-100% Max HR)
It is recommended to run races mostly in Zone 3. You can see at the end of the race that I am depleted of carbs my HR goes to highs of zone 3 and before that it is at the lows and highs of zone 4. Relying too much on burning carbs meaning I cannot do it  again without taking gels. Good or bad, I do not know. It is subjective.
Please note that I had a sugary toast in the morning and that is where the required carbs were sourced in the first half of the race, as well as the reserve of carbs in the muscles; the one that is fueled with the so-called carb loading before the race.
Hope you find this post useful. Please feel free to contact me on facebook or on my email: rez@progressiverunning.com for any question or discussion.