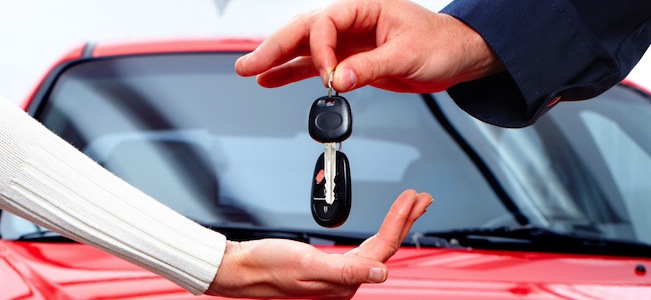 Was passing by Ford dealership at Brookvale the other day and saw their Ad: Get on the road sooner, Ford Finance. What does it have to do with running? Surprisingly it does a lot.
The benefit of financing a car is you can drive away your dream car without having the money in your bank account. As long as you can afford repaying the principal and the interest you should be fine. The downside of financing is the interest of course. The reason some people finance cars is its affordability, so they choose the immediate comfort over the hardship of saving, budgeting and the initial delay to have a car.
How does it relate to running? Remember I said before (like here: successful-runners vs good runners) that Shoes do not make you a good runner, they just help you get into running more quickly ? Car financing does the same thing. You need a car right now, like you just have decided to get into running because you are getting married in 6 months time, or you just picked up a goal to run in a race which is usually not too far in future. You do not have time to learn how to run properly. The only thing you want to think of is to achieve your goal. The damage you cause is you run inefficiently, you may overtax your lower legs, you may put too much pressure on your knees, Achilles tendon, or plantar fascia, etc, at your training. That is the resemblance of the interest paid at financing.
What I have to offer is how to run with less amount of effort. First of all, you have to slow down and be patient. You have to stop what you are doing for a full-check up to see if you need to revise the way you run or not.
There are many micro and macro movements in feet that are affected by shoes. As I explained in The Most Natural Sport , one should learn how to run with minimal amount of effort and the best framework to practice it is to have minimal support from shoes, or even in bare feet. Once you master that, your eyes will open to what is going on in the shoe market. You can choose the right shoes that can extend your bio-mechanical abilities and do not manipulate the way you naturally run. Am not being cynical here but shoe industry like car industry want you to buy their products as frequently as possible. Easy car finance prevents your attempt to learn how to budget and save. In the same way comfortable cushioned shoes would make you not bother how to run efficiently because it feels comfortable to run in supportive shoes and you can start getting fit forthwith. If you learn to run in pose, which takes a little patience, you will be independent on shoes thereafter. You will develop strength in your feet/legs (gold) as opposed to buying incomplete strength off the shelf (bronze at max!).
Do you get the picture now?