A lot of people think of running as their second nature whereas running efficiently is a skill to learn. Many running enthusiasts skip this part and start training straight away. Once they realise there is more into running, they have already wired up their brain with inefficient techniques which takes some undoing phase before rewiring.
What I do, as a running coach, is to show you a technique that surprisingly takes less energy to move forward. The challenge is the coordination you have to learn to make it your dominant way of running.
At the end of the day because you spend less energy for propulsion you will be left with higher reserve of energy to go faster and/or farther.
What I teach is based on the Pose Method of Running.
Pose method consists of three elements: Pose – Fall – Pull and it accepts gravity as the primary force for forward movement instead of muscular effort. Sounds simple, takes a little while to adopt properly in your dominant way of running.
There are many scientific studies that back the effectiveness of this method, all published study and research articles can be found here.
This method incorporates natural features in our body for running to achieve highest possible efficiency. It is a holistic approach to running that comes with philosophy, science, and drills.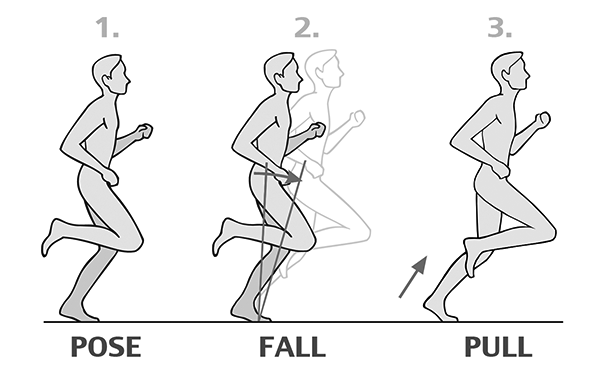 The locations for training are mainly Sydney Northern Beaches and CBD. Please contact me to suggest different locations.
I have a youtube channel here and I collect interesting videos I come across with on the net, or the ones I take. Am aiming to record more in 2017 to post there. So please subscribe now if you are interested.
An if you are interested in my service please sign up here or briefly leave your details below to get started.